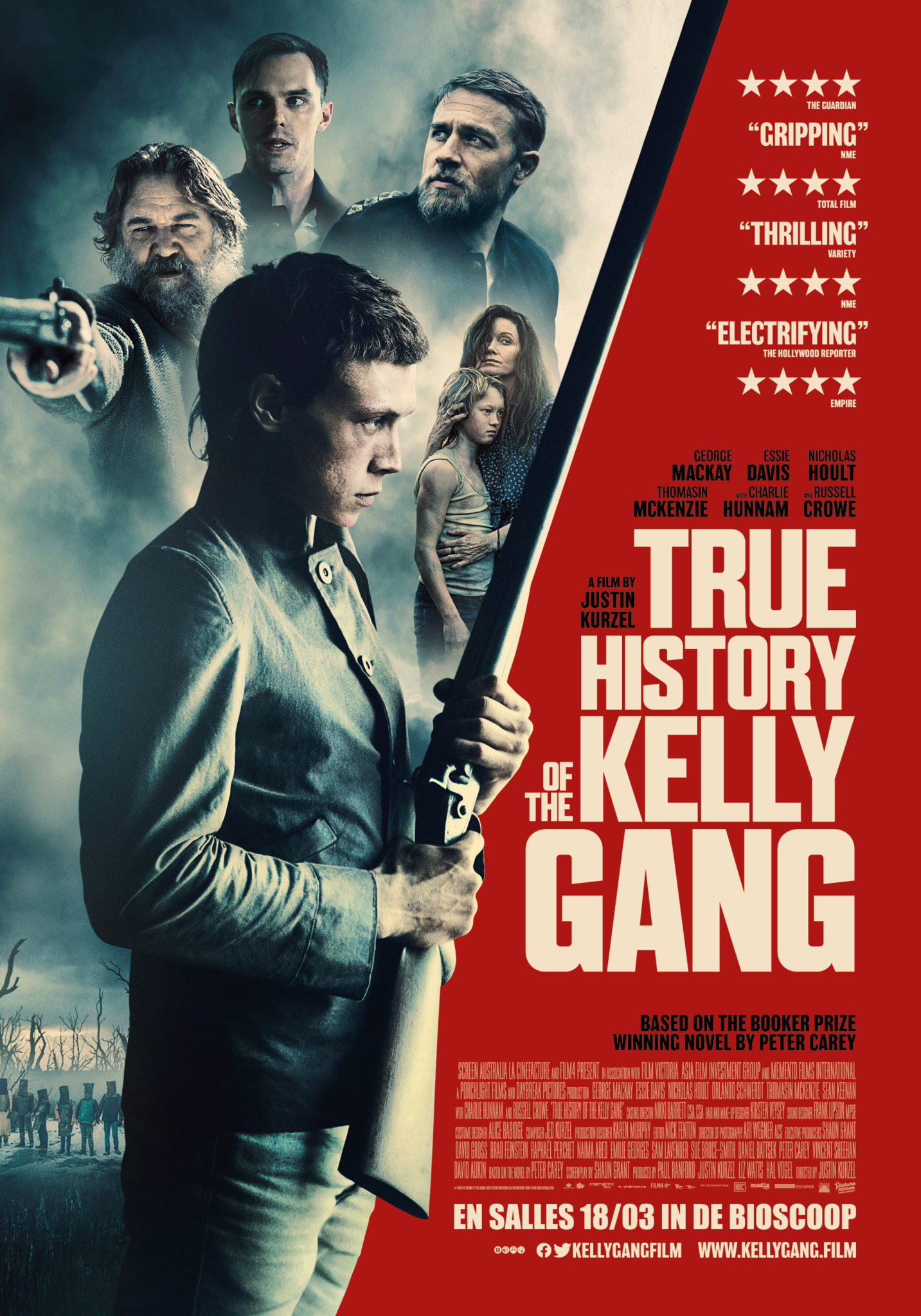 De release van 'True History of the Kelly Gang', die gepland stond voor 18 maart, wordt uitgesteld naar aanleiding van de sluiting van de bioscopen. 
We kondigen zeer binnenkort de nieuwe releasedatum aan, die naar alle waarschijnlijkheid nog in Q2 2020 zal vallen.
—
Australië, 19e eeuw. Ned Kelly (George MacKay) is van jongs af aan in de leer bij de beroemde struikrover Harry Power (Russell Crowe). Wanneer zijn moeder gearresteerd wordt, neemt Ned geen genoegen meer met het overvallen van kleine postkoetsen. Hij verzamelt een groep rebellen om zich heen om een opstand te plannen tegen de Britse overheersers. Een onvermijdelijke clash tussen de vrijbuiters en autoriteiten lijkt in de maak…
Regisseur Justin Kurzel verfilmt in 'True History of the Kelly Gang' de gelijknamige befaamde roman van Peter Carey; een meeslepend verhaal over de "rise and fall" van een legendarische Australische schurk.
Writer
Peter Carey, Shaun Grant
Cast
George MacKay, Charlie Hunnam, Nicholas Hoult, Russell Crowe